The First Data-Driven Fund in the Online Private Market
Invest in a diversified portfolio of 100 highly rated startups.*
*Only accredited investors may join at this time
In partnership with
4300x
9 Years
First Crowd Round on:
1696x
8 Years
First Crowd Round on:
360x
~2 Years
First Crowd Round on:
4x
< 2 Years
First Crowd Round on:
The next unicorns are raising online now
Join the first quant fund focused on startup investment opportunities
A Unique Approach
KingsCrowd is a data company first and VC fund second.
We collect and analyze data and market intelligence to better vet investment opportunities.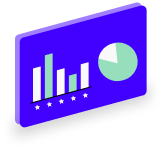 Ratings
In-depth proprietary benchmarks and measurements across key market and company indicators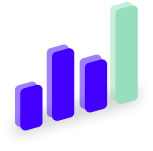 Analytics
More than 500 real-time data points on every available investment deal, including deal momentum indicators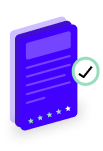 Research
Comprehensive research on highly rated companies conducted by our expert market analysts and partner VCs
3700+
Equity Raises Reviewed
7000+
Crowdfunding Raises
$2.3B+
Total Money Raised in Equity Raises
KingsCrowd's portfolio of highly rated companies has 25% higher unrealized returns than market average
1 IPO
4 Acquisitions
2 Company Repurchases
2.5x Avg. Unrealized Returns
Invest in the first quant VC fund in the online private markets
Our algorithm will source and vet new investment opportunities. Then our team will verify selections and make final investment decisions for the fund.
KingsCrowd Capital Fund
Access a portfolio of 100 startups with a single investment
Legend
Seed Stage (30%)
$50K Check Size
60 Companies
$3M
Reserve Capital (30%)
Follow on investments ($250K-$500K) to double down on 6 - 12 winners
$3M
Early Stage (40%)
$100K Check Size
40 Companies
$4M
You will be among the pioneers, investing in the first online quantitative VC fund.
The KingsCrowd Capital Fund is scalable, cost-effective, and time-efficient. With one click, you can gain portfolio diversification and access a new, differentiated return stream.
You will get access to portfolio details and updates via our KingsCrowd portfolio software.
Note: only accredited investors may participate at this time.
LPs
Up to 250 (Accredited Investors)
Fees
1% Management Fee, 10% Carry
Management Entity
KingsCrowd Capital, LLC (Wholly owned by KingsCrowd, Inc.)
KingsCrowd Capital Presentation