Track and manage

your startup investments in one place.

Track your startup investments across all platforms, manage investment notes and updates, get detailed portfolio analytics, and see the latest valuations of your investments.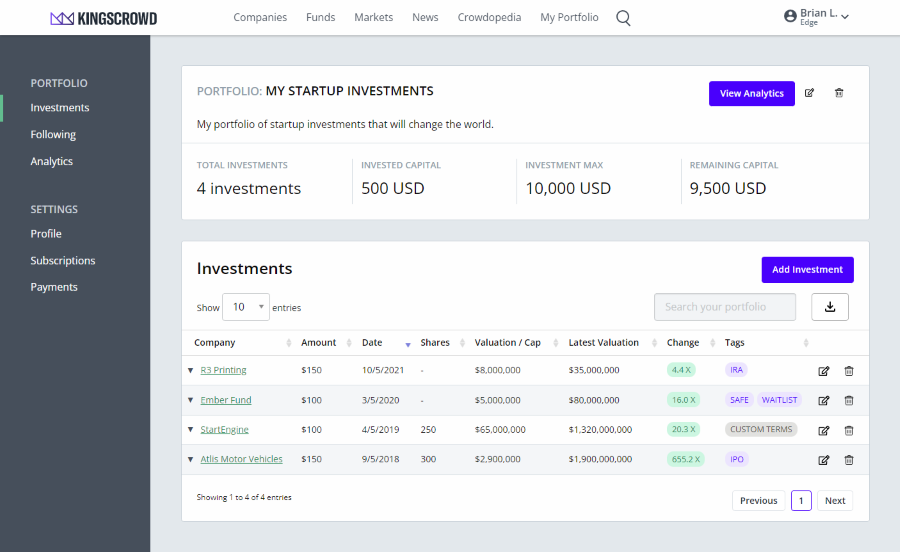 Track Your Investments
Track your investments over time, add tags and notes to organize your startup portfolio, and see the latest valuation for investments that have raised subsequent funding rounds.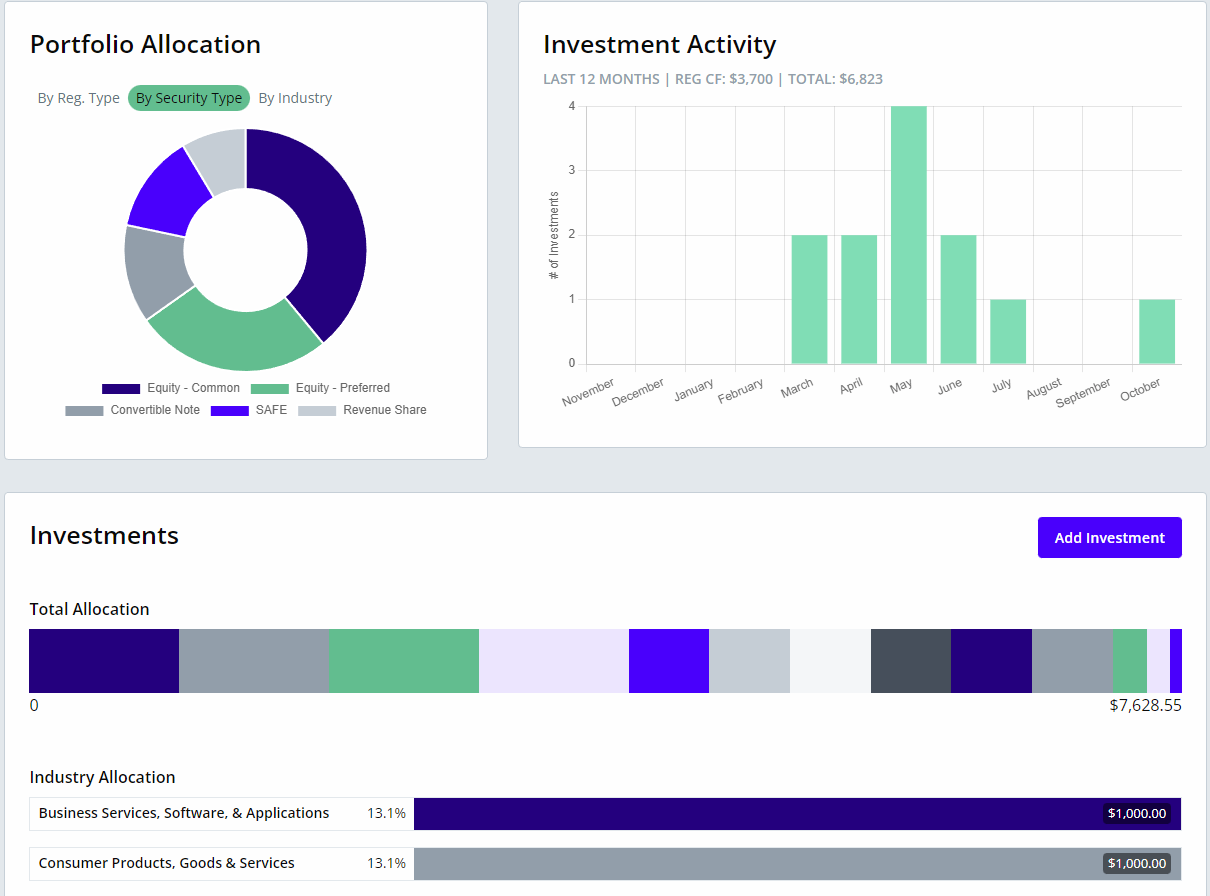 Analyze Your Holdings
Ensure you are achieving your startup investment goals by analyzing your portfolio by industry, security type, social impact, and more.
Monitor Live Deals
Add deals to your watchlist to help manage your deal funnel and see which deals that you've expressed interest in are about to close or sell out.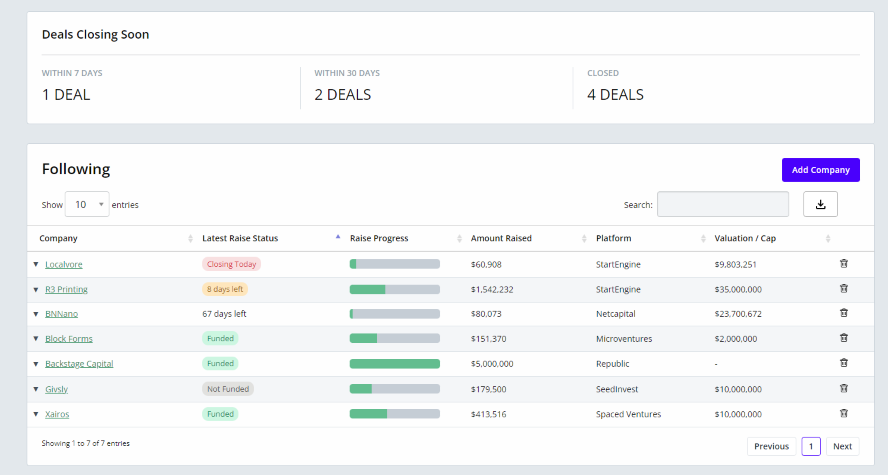 Portfolio Tracker Demo Video
Join thousands of investors like you tracking over $45 million in startup investments.